On Going & Active Marketing
Please Note – This webpage does not detail everything I will be doing for your website.  This webpage serves as a guide and provides some background information.
Building and maintaining a larger online presence and market share each year is what we are after together. This is not a quick or easy task because of the fast rate that technology (specifically Google) moves and changes.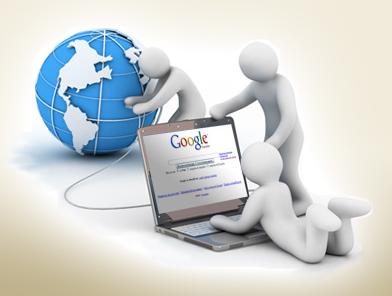 People often ask me why is this an ON-Going process?
Technology changes FAST – 2 examples are that (The iPhone is only 4 years old and Google has a Car that can completely drive itself) –In terms of Search Engines, Google has a very complex algorithmic code that they update at least once a day.  I read and stay up on these things but at any moment Google can change how they display or rank businesses and webpages.
A website must evolve – I am always learning and I know some of the best practices when it comes to website marketing & design.  I have come up with hundreds of web tests and because of the results I know what people respond to on a good website.  The small things matter and you only have 2-3 seconds to make an impression on the web.
I am ALL YOURS – I Will Not Work with anyone else in your industry in your city.  Search Engine Marketing is viable way to gain new customers. It's very possible that a few construction companies have already hired Search Engine Marketing firms or will be soon.  I guarantee you will be in the best hands possible at the best rate, just like these clients of mine
One of the best parts of online marketing is the fact that rich data collecting packages like Google Analytic's help provide valuable insight and market research about how visitors reached your website (keywords), where they are from, what your most popular pages are, whether they visited your website using a smartphone or regular computer and the lost could go on and on as a host of other interesting statistics are available for analysis.  Having someone who can take this raw data and analyze it is essential for website improvement.
Keyword Research
Keyword Research is one of the most important high return activities in the online marketing field.  Through great keyword research you learn not only which terms and phrases to target but also more about your customers as a whole.
Keywords are the gateway to your website and search engines are the bridge.  When you type a keyword into Google you will always see millions of competing pages for one word or phrase.  Doing good keyword research and having a good list of keywords is the backbone of a well optimized website.
With all of my clients I bring visits to their website with a larger variety and range of keyword phrases related to their business and industry.  This broader scope of keyword targeting is known in the Search Engine Optimization field as the "Long Tail Effect" and something that makes up to 50-70% of websites keyword referral traffic.  This Long Tail area is where many websites need the most help with.
I have seen it time and time again that "random keyword phrases" related to your industry bring more traffic as a whole than your top 2-3 targeted high volume search terms combined! The chart below is for a much larger website but the general idea is explained, take note of the "long tail".  This long tail area is where people are typing longer keyword phrases that are pretty unique……  These low volume phrases, when combined, account for 70% of a websites total traffic.
Google, Yahoo & Bing Local Maps & GPS Devices
This portion of SEO is important as Google has made a commitment to invest and expand their focus on "Google Maps" that appears when people are Googling local intent keyphrases like "Coffee Shop Charleston, SC" or "Dui Lawyer Charleston, SC".  Optimizing your presence on the Map is extremely important because "The Giant Map" appears for so many search engine queries as online users tend to gravitate and click on the Map which offers Local businesses and services.
Related to Google Maps is the ability to be optimized and found in smart phones and GPS Systems (Tom Tom, Garmin etc).  This is beneficial for a number of reasons as more and more people obtain, use and Search using their smartphones.   This is GREAT TO CAPTURE TOURISTS our people who forgo owning a traditional computer and just use their phones for searching and emails (This is an increasing habit of consumers).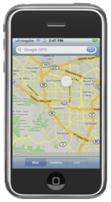 1. When people do a search on a Smart phone Google automatically geo locates where that smart    phone is located on a map and displays businesses closest to THAT location
2. When people decide to visit your business they can easily locate directions using their GPS device or smartphone "with easy quick click directions" or "click to call business" options that these devices offer, which prevents people from "working" to find your office.Links & Link Building Links serve two major purposes when it comes to your website
Links & Link Building
A link from another website on the Internet over to your site generates visitors as that link serves as an outlet from that site over to your business.  Essentially this is a bit of advertising and what this link says is a person or website believes that you have content or a service that is worth telling others about.
Google, Yahoo & Bing VERY good at detecting who links to whom, how many links a website has and whether those links are related to your industry and they assign a value to each links and use that valuea as a major signal in their RANKING formulas.
The more quality links that point to a website the more trust you are conveying to the Search Engines.
Although the explanation here is short, I can say Link Building is one of the hardest but most valuable ways to move a website up in the Google, Yahoo, Bing Ranks.  I have a large list of trusted and high volume websites (Millions of users per month – as well as local leading regional resources). Link building, like SEO, is ongoing.
Reviews & Conversion Rate Optimization

To help enhance your Google Map I will be helping you develop a customer Review Campaign.
All we need to do is get more reviews than your competitors and your listing/ranking will stand out more .  Having a good online review campaign is essential.In fact, 80% of people consult online reviews before they look to make a purchase or do business with a company…I know I do.
Conversion Rate Optimization – Search Engine Optimization brings people to a website whereas conversion rate optimization influences people once they land and start browsing your website.  Over the years I have learned how to get people to perform a desired action on a website.  A desired action could be getting someone to buy something or building general brand awareness.
Places where I may give recommendations (rather than implementation) would be in regards to unique web content, layout, structure, online search tools (button placement), pictures or anything else marketing wise that may come up.
Reporting – Tracking Your Investment Each Month
As a base each month you will receive a SEO report that is 1-3 pages with…
Count of how many different keywords combinations brought people to your website as well as a full list of those keywords to review
Inform you how many people visited the website that month.
Inform you of New Links /listings on large and popular websites across the Country.
List "Top Content" or most viewed pages for the past month.
And More…
Google Analytic's provides a wealth of knowledge, if you would like more extensive reports or can dream up some data you would like included in the report just ask and I will be happy to tell you if it can be provided.